Discover the amazing world of backyard animals. From the sweet chicken to the curious goose , there's so much to learn and explore.
Immerse yourself in the beauty of nature and the wonders of these captivating creatures. Get ready for an unforgettable journey into the heart of the backyard!
I am Zsófi, an environmentally conscious, creative mother from Hungary. In my small workshop, I create wooden toys for children.
My goal is to provide your little ones with toys that are not only beautiful but also of high quality and safe to use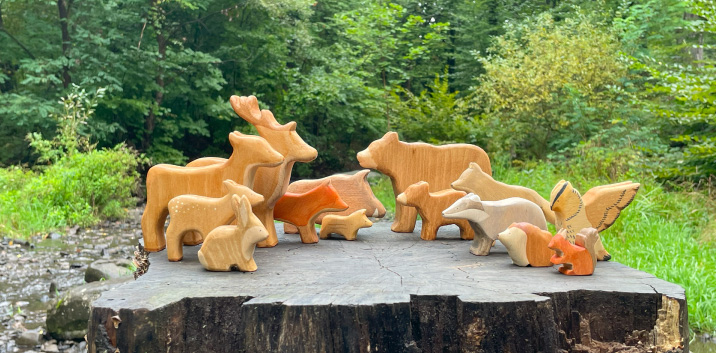 From the cunning fox to the graceful deer, the mighty bear to the mischievous badger, and the adorable rabbit, our collection of wooden toys brings the wonders of the forest to life.
Let your little ones embark on an unforgettable adventure through the realm of these captivating creatures.
World of handmade and painted wooden animals

made from natural ingredients in accordance with EU standards

child-friendly
From 6 months of age

handmade and painted
in our own workshop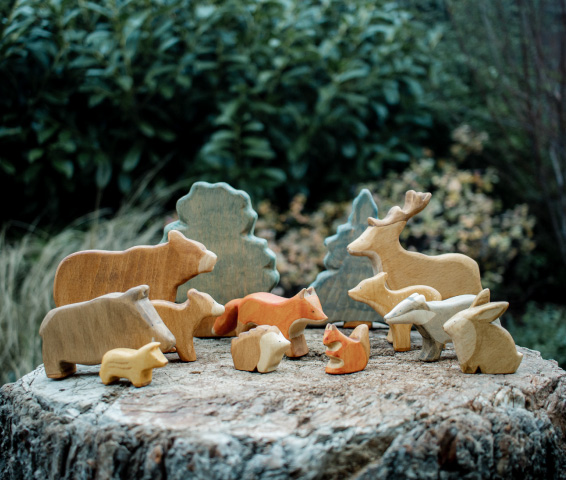 Sign up for our newsletter!
So you don't miss anything important

Highly recommended shop with high-quality wooden figures, beautifully crafted and painted 🙂 thank you very much !!! (Isabell)

Love my little wooden badger it's hand carved so brilliantly and it arrived unbelievably quickly. Recommend.  (Caroline)

Very sweet little calf made out of sturdy wood and painted so beautifully. Our babies love their collection! (Kayla)

Love the quality of these wooden toys. Thank you! The deer is amazing. (DC)

Beautiful work!! And sturdy. I am so excited to give these to my children for Christmas. Speedy shipping all the way from Hungary to the US. (Jessica)

Absolutely in love! I have had many wooden animals in my hands and these are definitely among the most beautiful! (Nina)

These wooden animals are very well made and very beautiful. The delivery is very fast. Thank you so much! (Jane)